Preserve South carries a tradition of great customer service, coupled with stellar quality on all digitization and media migration projects.
Atlanta-based Preserve South leverages the assets and equipment of partner company Backporch Broadcast and merges it with the industry experience of longtime industry alums Chip Stephenson, Emily Halevy, John Yancey and Matt Leatherman. This combination of resources allows Preserve South the opportunity to deliver the best in comprehensive digitization and preservation solutions in the South.
Specializing in digitization and media migration, Preserve South leverages years of industry experience to provide stellar quality on all projects.
---
OUR TEAM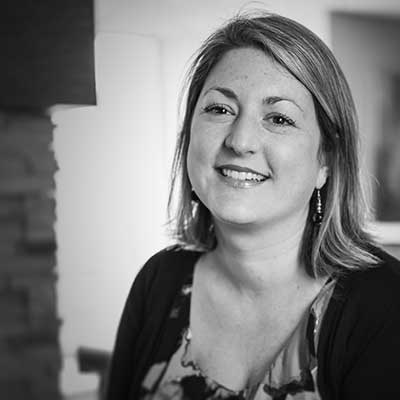 Emily Halevy, National Accounts Manager
Emily Halevy graduated from the University of Florida with a Bachelor's in English and a focus on Film & Media Studies. There, she studied storytelling through documentaries and the use of archival materials, while also receiving hands-on training with video cameras and editing software. She relocated to Atlanta after graduation and began her career in production. Emily's professional career began at CWK Network, an integrated content company focused on children's healthcare and teen issues. While at CWK, she produced and edited news packages and documentaries for local syndicated news broadcasts and school curriculum. The work earned her a nomination for a regional Emmy in the Outstanding Documentary category for Just Once: The Dangers of Meth.
In 2010, Emily joined the team at Crawford Media Services. In her role with Crawford, she assisted clients with various media management needs, including digitization, asset management, archival storage and metadata creation. During her rise within the company, Emily succeeded in a number of roles including Director of Sales and Marketing and National Accounts Manager. She also served as a panelist during several conferences, including PBS TechCon 2016: How Do You Solve a Problem Like Born Digital?, Association of Moving Image Archivist Conference 2016: Eyes on the Prize Digitization and Reassembly Project, and 2016 TAG Association: Challenges of Managing, Distributing, and Monetizing Media. Emily also had the pleasure of being the presenting speaker at a 2016 Atlanta Press Club Luncheon addressing Keynote Speaker Jason Carter.
When she is not working or busy with her two children, Frankie and Finn, Emily's focus is on her community, volunteering in various capacities at her children's school, canvassing for various political campaigns and advocating for the safety, stability and affordability of her neighborhood. For her efforts, Emily was awarded the Nikki T. Randall Servant Leader Award in 2019.
Chip Stephenson, Project Manager
Chip graduated from Ohio University in 1982 from the School of Radio & Television. While still a student, he worked at WOUB-TV as a student engineer, Floor Manager, Audio Technician, and Senior Camera Operator. His duties as student engineer included editing commercial breaks on 2" Quad and 1" C formats. Chip also worked for ABC Sports and ABC Wide World of Sports as a production assistant for the A-Game Baseball games, the '81 Soccer Bowl, World Series, Daytona 500, and two seasons of the Pro Bowlers Tour.
After college, Chip worked for AME, Inc. in Burbank California. There he duplicated and performed standard conversions from 1" C, 1" B, ¾" U-Matic, VHS, Betamax, and Betacam SP videotapes. In 1985, Chip moved to New York City and was hired at Movie Lab Video as a duplicator and editor. He was then hired at Crawford Communications, later Crawford Media Services, in 1986. There, Chip held several positions including Duplicator, Assistant Editor, Manager of Duplication, Manager of Optical Disc Services, Scheduling, Manager of Compression and DVD, Manager of Blu-ray and DVD, Purchasing Manager, and now Project Manager. He has managed several large scale projects including the 25,000 hour WWE job, SD and HD video and hard drive ingest for JWT and the Marine Corps and an ongoing 42,000 asset migration job for WSB-TV, the Cox Communication's flagship station in Atlanta.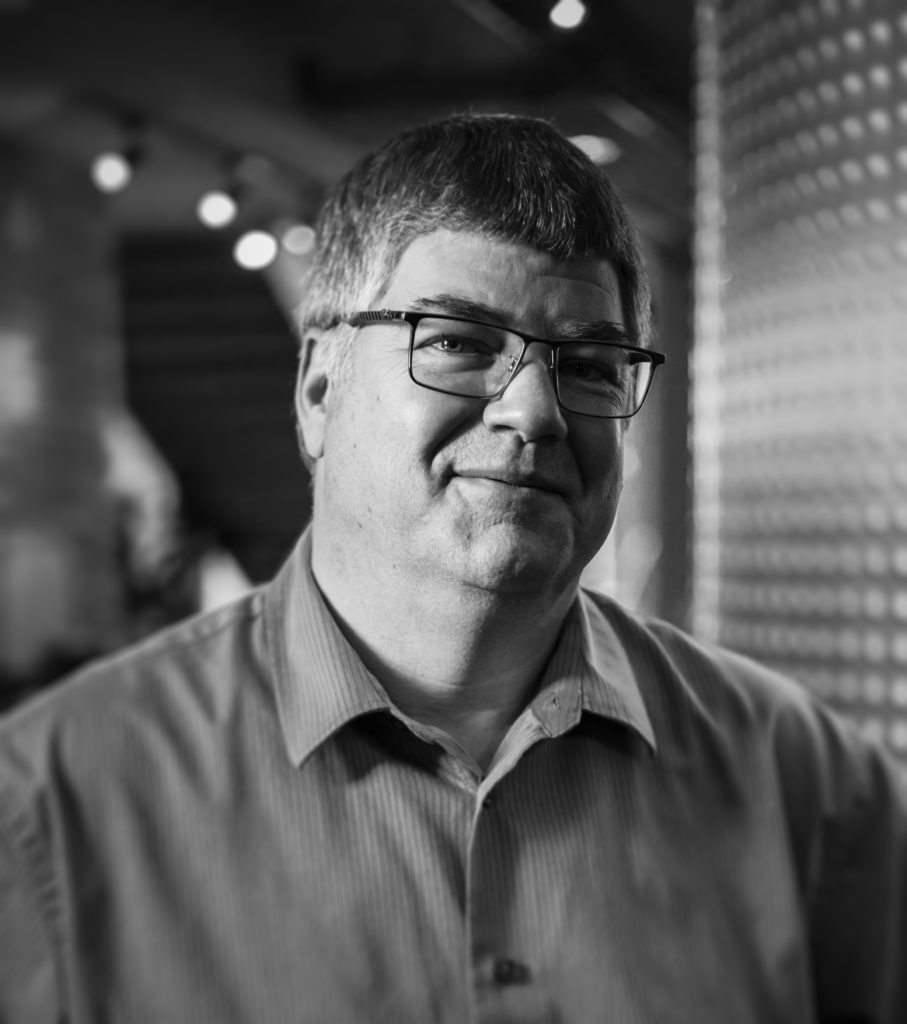 John Yancey, Senior Colorist, Film Technician
John Yancey has worked in television for over forty years and has been a colorist for 30 of those years. His first foray into TV began in high school working at a PBS affiliate running cameras, switching breaks and operating tape machines. He then attended a vocational school and concentrated on electronics classes. John received a B.S. Degree in Broadcast Engineering Technology from Western Kentucky University. During his time at WKU, he worked at the television center on campus. While there, he helped build a TV remote truck, crewed shoots and edited a PBS show on then state-of-the art "quad" machines. After graduation, he worked as a tape operator, remote engineer and then editor at two post houses in Nashville, TN. It was during his time at Post-Masters that he was given the opportunity to try his hand at coloring and film transfer.
After a few years, John moved down to Atlanta and became a colorist at VTA. During his 26 years there, he rose to Senior Colorist and worked on thousands of projects from spot work, promotions, movies, episodic TV, documentaries, and archives. He transferred many national spots and a good portion of the Turner/MGM library including features such as North By Northwest and series such as And Then Came Bronson and How The West Was Won. He has designed several film suites, was the first colorist operator of the Steadi-film system, and has experience on almost all telecines and tape machines, as well as several color-correction systems. In 2013, John joined the team at Crawford Media Services where he worked in a purpose-built color suite equipped with DaVinci Resolve. John's recent work includes commercials, presentations, documentaries, independent films, television series, movies and hundreds of archival film reels. John joins the Preserve South team as Senior Colorist and Film Technician.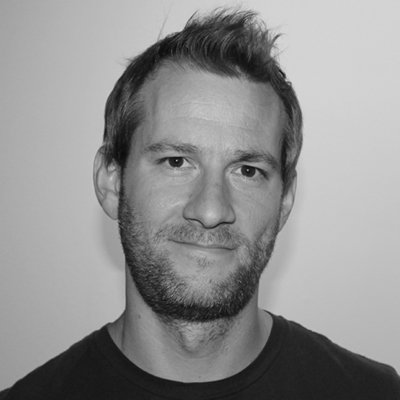 Matt Leatherman, Senior Audio Engineer
As Senior Audio Engineer, Matt Leatherman oversees audio digitization & preservation services at Preserve South. With over 20 years of audio engineering experience, Matt has preserved countless historical audio collections with clients such as the Library of Congress, Smithsonian Institution, Jimmy Carter Library, the United States Holocaust Memorial Museum, Atlanta History Center, University of Georgia, National Center for Civil and Human Rights, Atlanta University Center, Georgia College and State University, Washington University in St. Louis, Massachusetts Institute of Technology (MIT), WABE, Emory University and the American Archive of Public Broadcasting.
With Preserve South's recent buildout of one of the most advanced, high-resolution, multi-track audio archiving studios in the world, Matt is currently digitizing the audio collection for Austin City Limits, covering nearly 45 years of original, multi-track master recordings. Once complete, this collection will be archived in the vaults of the Rock and Roll Hall of Fame in Cleveland, OH.
Matt is an active & participating member of the Association for Recorded Sound Collections (ARSC), the International Association of Sound and Audiovisual Archives (IASA), the Southeast Chapter of the Music Library Association (SEMLA) and serves on the Audio Engineering Society (AES) technical committees for Archiving Restoration and Digital Libraries, Semantic Audio Analysis & High Resolution Audio.
---
OUR CLIENTS
Preserve South takes pride in distinguished roster of clients who have entrusted us to digitize their content, including The University of Georgia, Coca-Cola, PBS, Library of Congress, National Archives and Records Administration, University of South Carolina,Turner Broadcasting, University of Tennessee, Clemson, Court TV, The Archives of American Art, Ulu Ulu Moving Image Archive of Hawaii, Washington University in St. Louis and many more.
---
NEED MORE INFORMATION?
Call us at 770.932.9801 or fill out the short form below and someone from our team will promptly respond to your request.
---